From the New Paper: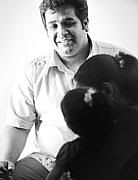 Mr Ravi Philemon, a manager at a shelter for homeless families here, first got to know about Lynn's case in the middle of last year, when the family approached the shelter for help.
They feared they might lose their home as they had not been paying the monthly $900 mortgage on their four-room flat in Woodlands for the past 11/2 years, he said.
Mr Ravi stepped in when he realised the girl had not been attending school.
He said: 'I called the kindergarten and was told that the mother had to pay the registration fees and deposit before her child could be re-admitted to school.
'Surely no child should be deprived of an education under any circumstances.'
Read the full report in the New Paper.
*Ravi Philemon is also a writer with The Online Citizen. He blogs here: http://singaporesocialactivist.blogspot.com/