Ravi Philemon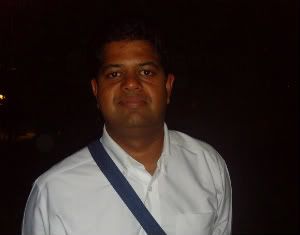 During JB Jeyaretnam's birthday memorial yesterday, Dr James Gomez revealed publicly he is in the process of registering a political association called Singaporeans for Democracy (SfD).
In an exclusive interview with The Online Citizen, Dr James Gomez revealed that SfD has pushed the Registry of Societies (ROS) with the innovations to SfD's constitution.
"In our constitution, we have specified that we will have the option of starting foreign chapters of our organisation; and one of the objectives in our constitution states that we will apply the use of new media tools for organizational matters, information dissemination, networking, mobilization and advocacy to promote democracy," said Dr Gomez.
Dr Gomez believes that Singapore being the most wired nation in the world and being a global city, should be ready for such innovative constitutions from its civil society organisations. "We already have overseas voting," he reminds. He was also quick to point out that SfD does not even need to register themselves with ROS, because they are already doing whatever they have stated in their objectives as they would do, in their own individual capacities.
"But we want to remain open, accountable and transparent", says Dr Gomez and registering with ROS he believes will show to the people that they are serious players who want to play their part in shaping the national discourse. "And registration with ROS will also help us administratively, for example in opening a bank account and so on", he says.
When asked if he will be joining any other political parties, Dr Gomez says that he has no such plans for the short-term. "I need time to properly establish SfD. I also want raise my profile as an academic", he says.
James Gomez's (JG) exclusive interview with The Online Citizen (TOC)
TOC: Is Singaporeans for Democracy (SfD) a political party?
JG: No. SfD is applying to Singapore's Registrar of Societies to register as an independent non-governmental organisation that will focus on issues related to civil and political rights.
TOC: What does Singaporeans for Democracy want to do?
JG: SfD wants to campaign on selected civil and political issues and advocate for legislative reform to ensure that Singaporean enjoy meaningful democracy based on justice and equality as expressed in the National Pledge. For example, SfD will campaign and advocate for changes to the Films Acts to ensure that Singaporeans are able to fully explore this medium to express their political views.
TOC: What kind of approach will SfD take in campaigning for democracy?
JG: SfD will take a multi-partisan approach, this means working in coalition and in partnership with individuals, NGOs, political parties that share a similar ideal to further democracy. The nature of the coalition and partnership is expected to be dynamic based on the type of civil and political issue.
TOC: Who are the current members of SfD?
JG: SfD's pro-tem committee is presently made up of Singaporeans who have had activist experience and a track record in promoting democracy as individuals, as NGO members or as political party activists in both the pre and post internet environment.
TOC: What kind of members is SfD looking for?
JG: SfD welcomes members and associate members who have a shared objective to promote democracy, who believe in the importance of a multi-partisan approach and are willing to stand together with other SfD members. Although activism experience is welcome, it is not a pre-requisite. But SfD prefers members who want to go beyond discussions and blogging.
TOC: Is SfD affiliated with any particular organisation or ideology?
JG: No. SfD is an independent organisation. However, it respects its members' rights to freedom of association, assembly and expression. SfD places no restrictions or conditions over its members' affiliations with other organisations.
TOC: How is SfD different from other political associations or NGOs in Singapore?
JG: We do not want spend time outlining differences with other organisations but rather to state that SfD focuses on citizen political activism, in particular to campaign and advocate for civil and political reform that will be ultimately reflected through changes in legislation. SfD is not affixed to any particular method of activism, it will be flexible and adapt as it goes along. SfD is not a discussion or a journalist group. It is an advocacy group.
TOC: Will SfD focus only on Singapore issues?
JG: SfD is a democracy NGO. Although its primary focus will be Singapore it will tap into other democracy issues, movements and organisations at the regional and global level. The purpose it to facilitate an exchange of ideas and to ensure regional and global solidarity with issues related to democracy. As part of our regional and global reach, we plan to have Singaporean focal persons in locations where there is a sizeable overseas Singaporean presence.
TOC: Will SfD use the internet?
JG: In current times not using the internet is not an option. However, SfD will be specifically looking into internet tools that can be used for social and political mobilization. We will also be using the internet to introduce innovations into how we hold SfD committee meetings, general meetings and voting on internal matters in order to include overseas based Singaporean members into SfD's decision making processes.
TOC: Why the name Singaporeans for Democracy?
JG: We choose the name Singaporeans for Democracy because the words "Singapore" and "Democracy" are taken from the National Pledge and its fits naturally with our objectives and aims. However, we realise that various organisations have used or use different combinations of the same words to name their organisation. We are aware the term Singaporeans for Democracy was also once used by a now defunct website. SfD has no relationship with these organisations.
Footnote: Although Dr James Gomez will not directly confirm who the pro-tem members of SfD are, TOC's sources have revealed that the pro-tem members besides Mr James Gomez include:
Chong Kai Xiong
Chia Ti Lik
Tian Jing
Shafiie Syahmi
Seelan Palay
Noora Zu
Rachel Zeng
Ho Choon Hiong
Isrizal Mohamed Isa
Jacob George
Martyn See